Treasures of Tanzania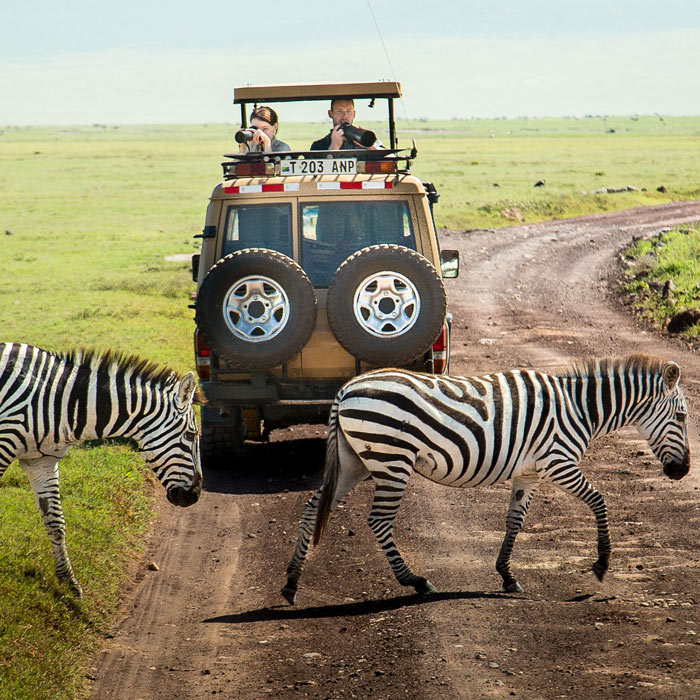 Treasures Of Tanzania
This safari captures the very best of East Africa. You will explore the rugged landscape of Tarangire National Park, a unique safari backdrop with rolling grasslands, vibrant swamps and forests of enigmatic baobab trees, which according to legend were planted "upside down" for growing too tall and proud. Descend into the Ngorongoro Crater and roam the great plains of the Serengeti in search of the migratory herds of zebra and wildebeest and their territorial predators: lion, leopard and cheetah.
Explore the famed Serengeti plains, the greatest wildlife region of East Africa, in search of migratory herds of zebras and wildebeest and their territorial predators: lion, leopard and cheetah.Discover the spectacular scenery created by gigantic baobabs silhouetted against the African sky.Experience the descent into the most unique caldera in the world: Ngorongoro Crater, often called the Eden of Africa.Enjoy wildlife viewing in Lake Manyara renowned for its seasonal pink flamingos coloring its shores, as for its nimble monkeys and fabled tree climbing lions.
1. LAKE DULUTI LODGE, Tanzania, Arusha
2. OLIVER'S CAMP, Tanzania, Tarangire National Park
3. GIBB'S FARM, Tanzania, Ngorongoro Conservation Area
4. UBUNTU MIGRATION CAMP, Serengeti National Park
5. NAMIRI PLAINS, Tanzania, Serengeti National Park
National Parks and Preserves
Safari, Animals, and Wildlife
About African Travel Inc.

As the longest established luxury safari operator focused exclusively on the African continent, African Travel, Inc. is dedicated to creating and providing the ultimate African experience. We are one of the most awarded companies - including awards for Travel + Leisure's #1 World's Best Safari Outfitter, Departures Legend Award and AAA Best in Member Services - because we turn dreams into a reality.
We know Africa and our team has lived and traveled exten
...