Romantic Bohemian Retreat: Zbiroh Castle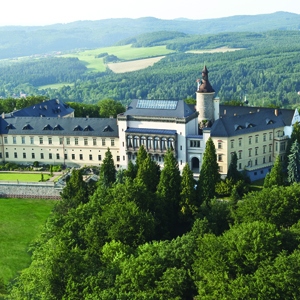 Romantic Bohemian Retreat
For a romantic getaway, stay at Zbiroh Castle, where old world traditions still exist. This five-star Neo-Renaissance castle, only 43 miles from Prague, is perfect for a special occasion. Step back in time and stay in this castle, once owned by three different emperors, with a picturesque country setting.
Includes:
1 Night Zbiroh Castle
Afternoon Tea
Wellness Package including Massage
1 Candlelight
...
About Avanti Destinations

The passion to serve and inspire savvy travelers with innovative and personalized vacations has been the driving force for 31 years at Avanti Destinations. We have the passion for independent travel and want to share it with you! We provide you with authentic travel experiences backed by our expert knowledge. You go where you want. When you want. With the flexibility to savor special moments along the way. Your vacation is uniquely yours. That's Avanti!
Our record of success at Avanti
...
Day
Destination
1
Zbiroh Castle
2
Zbiroh Castle