Wines of Rudesheim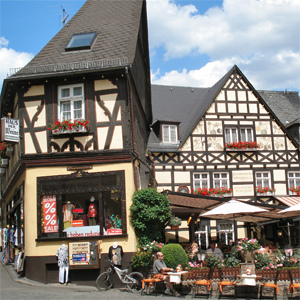 Wines of Rudesheim
Rüdesheim am Rhein is one of the famous wine making towns along the Middle Rhine Valley, with a romantic hillside setting on one of the more scenic parts of the river. You'll sample local wines, have a memorable dinner, and take a Rhine cruise to admire some of the historic castles that are found in this region.
Includes:
2 Nights Rüdesheim
Welcome Drink
One 4-Course Dinner
Morning Rhine Castles Boat Tour
1
...
About Avanti Destinations

The passion to serve and inspire savvy travelers with innovative and personalized vacations has been the driving force for 31 years at Avanti Destinations. We have the passion for independent travel and want to share it with you! We provide you with authentic travel experiences backed by our expert knowledge. You go where you want. When you want. With the flexibility to savor special moments along the way. Your vacation is uniquely yours. That's Avanti!
Our record of success at Avanti
...