Piedmont's Chocolates and Barolo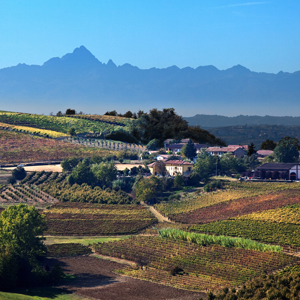 Piedmont's Chocolates and Barolo
Bordering both Switzerland and France, Piedmont is a stunningly beautiful region of Italy, sometimes known as "Tuscany without the tourists." It is dotted with small towns, castles, and family-run wineries that produce some of the greatest wines of Italy. Your package begins in Turin, the region's capital, and continues to Langhe, one of the wine-making centers in this region.
Includes:
Private Arrival Transfer
2 Night
...
About Avanti Destinations

The passion to serve and inspire savvy travelers with innovative and personalized vacations has been the driving force for 31 years at Avanti Destinations. We have the passion for independent travel and want to share it with you! We provide you with authentic travel experiences backed by our expert knowledge. You go where you want. When you want. With the flexibility to savor special moments along the way. Your vacation is uniquely yours. That's Avanti!
Our record of success at Avanti
...