The Way of St. James: Sarria, Portomarin, Palas de Rei, Arzua, O Pino, and Santiago de Compostela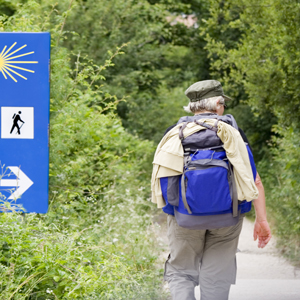 The Way of St. James
Tens of thousands of Christian pilgrims and many other travelers set out each year from their front doorstep or popular starting points across Europe, to make their way to Santiago de Compostela. Most travel by foot, some by bicycle, and a few travel as some of their medieval counterparts did, on horseback or by donkey. In addition to people undertaking a religious pilgrimage, the majority are travelers and hikers who walk the route for non-religious reasons:
...
About Avanti Destinations

The passion to serve and inspire savvy travelers with innovative and personalized vacations has been the driving force for 31 years at Avanti Destinations. We have the passion for independent travel and want to share it with you! We provide you with authentic travel experiences backed by our expert knowledge. You go where you want. When you want. With the flexibility to savor special moments along the way. Your vacation is uniquely yours. That's Avanti!
Our record of success at Avanti
...
Day
Destination
1
Sarria
2
Portomarin
3
Palas de Rei
4
Palas de Rei, Arzua
5
Arzua, O Pino
6
O Pino, Santiago de Compostela
7
Santiago de Compostela