Adventure Travel Source
Stay closer to home – U.S. West & more!
Vacations for family, friends or romance in small groups, destination properties or small ship
FAMILY & FRIENDS
Dude or Guest ranches across the U.S. West offer all-inclusive stays loaded with outdoor activities for all. Experiences vary by location, yet provide vacationers options such as horseback riding, fly-fishing, hiking, mountain biking, canoeing/kayaking and river rafting. Many have special Kids programs. Lodging and amenities also vary but most will qualify between 3-5 star rankings. Optional activities/excursions are often available as well. We share a few examples: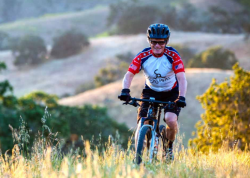 Alisal Guest Ranch & Resort ~ Solvang, CA (Santa Ynez Valley)
C Lazy U Ranch ~ Grandby, CO (heart of Rockies)
Tanque Verde Ranch ~ Tucson, AZ (next to Saguaro N.P.)
ROMANCE & LUXURY (Glamping)
Dunton River Camp ~ Dolores, CO (Four Corners/Mesa Verde area)
Fireside Resort ~ Wilson/Jackson Hole, WY
The Resort at Paws Up ~ Greenough, MT (outside Missoula)
WELLNESS RETREATS
Miraval Arizona ~ No of Tucson, AZ (in Santa Catalina Mtns)
Post Ranch Inn ~ Big Sur, CA (1,200 ft above Pacific / near Carmel)
Red Mountain Resort ~ Ivins, UT (adjacent to St. George)
We can't feature them all, but there's a virtual cornucopia to choose from depending upon vacation interests, group logistics or budget. I am personally familiar with a good number of properties and also know how to track down those with activity specialties. Consider a destination wedding filled with the outdoors & loved ones!
River & U.S. coastal cruising lends perfectly to natural world and history exploration. We have first-hand experience as passenger & booking agent for UnCruise and Blount who both offer extraordinary moderate adventure itineraries along East and West coasts. American Cruises offers variety of Mississippi itineraries as well as experiences in Pacific NW, New England and the Southeast. UnCruise and American conduct Inside Passage itineraries opening up Alaska way beyond large cruise ship ports o'call for intimate observation of wildlife, interaction with local culture/history and great onboard hospitality.
Yes, we can recommend white water rafting trips across USA too!
I am delighted to craft custom itineraries, provide in-depth itinerary details
and check departure availability/rates for featured destinations and more upon request.
*Certified Planner Specialist for Ecuador/Galapagos, Hawaii, New Zealand, Panama & Florida
*Certified Specialist with UnCruise & Windstar small ship cruises
Please contact me by email or at points displayed below for assistance.