Adventure Travel Source
Cruise Galapagos Sustainably
Minimize ecosystem impacts
Enjoy travel convenience and professional hospitality
Fulfill comprehensive vacation experience with unrivaled immersion & education
Our recommended expedition-style operators provide all-inclusive programs
They operate sustainably in Galapagos and other fragile marine destinations everyday!
* I am a Certified UnCruise Adventurist & an Ecuador Certified Travel Planner *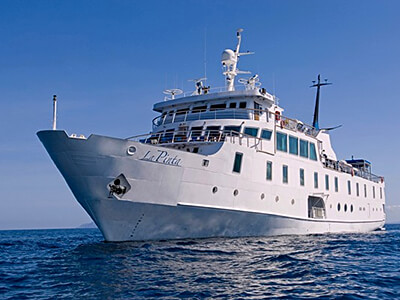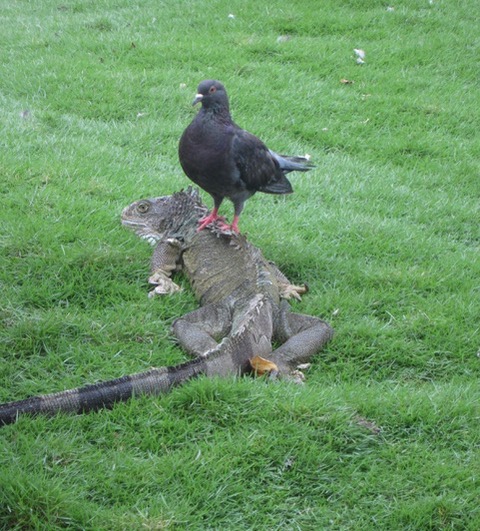 UnCruise La Pinta Max 48 guests - yacht features spacious cabins (300+ sqft) with floor to ceiling windows, A/C, universal docking station, hair dryer, bathrobes, bath amenities & in-room safe box. 1.7:1 Guest-to-crew ratio. Onboard Features: Three public decks; on-deck hot tub; exercise room/fitness equipment; natural history library; outdoor Sky Bar and observation lounge. View marine life by snorkel, panga, and glass-bottom boat.
8Days/6-night cruise in Galapagos (Apr-Aug & Oct) $8,345~8,795 dbl; $14,604 sgl. Port fees/tax incl'd. 2020 departures available to book. FARES INCLUDE: 1 night hotel accommodation in Guayaquil; airfare between Guayaquil/Galapagos Islands; all onboard meals; beverages (including alcohol); exclusive transfers and baggage handling; entry fee to national parks/preserves; ALL from-the-yacht activities and equipment.
Lindblad is a Nat Geo partner and features NG Photographers on-board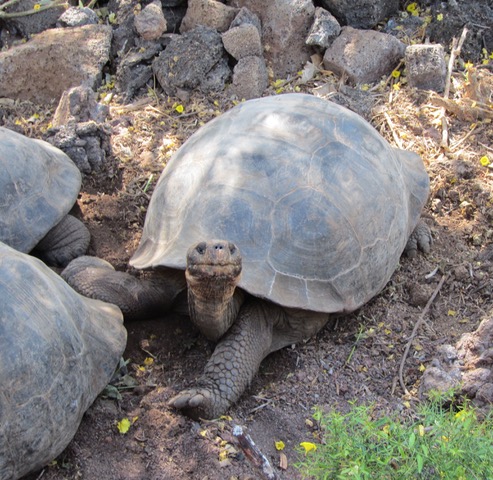 Our Galápagos ships offer two different, but equally appealing experiences of the islands. Which to choose depends on your travel schedule and whether you're traveling on your own, as a couple, with family or with a group. NG Islander is yacht-scale. Max 48 guests. NG Endeavor II is a new ship. Max 96 guests. Tools for exploration include glass-bottom Zodiac.
10days NG Endeavor II – 6 full days cruising Galapagos (year round) From $7,290 to $17,170. FREE AIRfare Book by Mar. 31, 2019 for free round-trip air from Miami on select departures through Dec. 2020. Or, take advantage of new $199 and $299 zone fares from 8 cities on select departures starting Jul. 2019. Offer on American Airlines only, economy class. DOUBLE THE KIDS SAVINGS Take the kids and save $1,000 for each child under 18 on select July and August 2019 departures. Book by Mar. 31, 2019. SOLO PREMIUM OFFER WAIVED FOR SOLO EXPLORERS Book by July 31, 2019 and waive the solo traveler premium on solo cabins on select 2019 departures.
7Day itinerary - NG Islander (Feb, Apr, May, Jul, Aug, Sep, Oct, Nov) From $5,730 to $9,810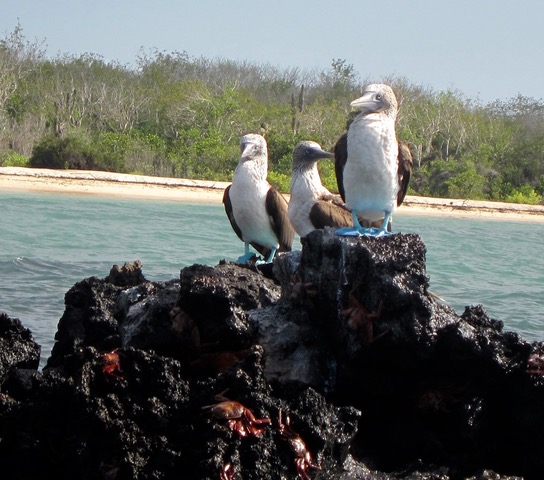 All wildlife photos taken by our client!
I am delighted to provide in-depth itinerary details and check departure availability/rates for interested parties.
Please contact me by email or photo at points displayed below for assistance.
Video links and much more info is available.